Valentine's Day is a day of romance, for sure, however, it can be nerve-wracking trying to come up with the perfect activities. You want to create the right mood of romance, but you also want to have a fun, memorable experience. Dinner and drinks are always a good idea, but other activities include live music, dance, or creating something together. Valentine's Day isn't just about couples in love either. It can include a night spent with friends too. Here is a list of activities you can do with your significant other or a group of friends in Salt Lake this Valentine's Day.
Dinner and a Drink
So Fondu of You
What is it about melted cheese that creates romance? For some reason, fondu brings lovers together. That's something the Melting Pot in Salt Lake knows and encourages. They already promote every Thursday as "Thursdate" Night, but you can really impress your special friend with their Hearts Will Melt package. That includes a choice of food for fondue cooking styles as well as entrees, salad, and desserts. Also available as extras are chocolate-covered strawberries, a vase of roses, rose petals, candlelight, and a champagne or nonalcohol toast.
[The Melting Pot Events and Specials in Salt Lake City, UT]
Romantic Dinner at Shades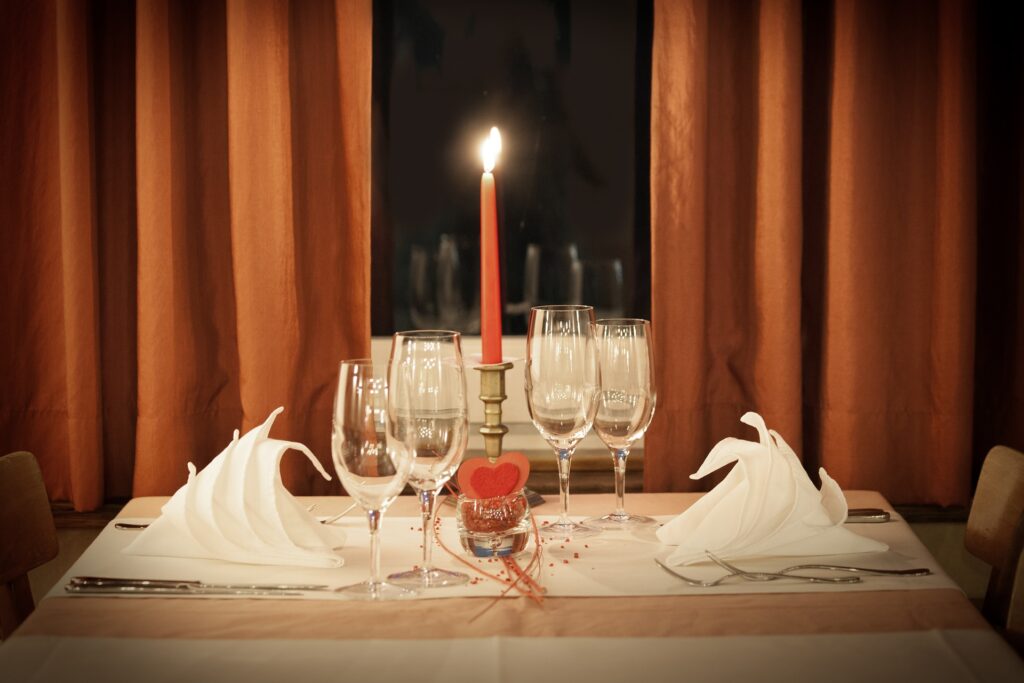 If you really want to create a romantic date night this Valentine's Day, bring your sweetie to Shades for a romantic dinner. Chef Xavier Davila is a world traveler who has acquired knowledge of many amazing flavors and tastes that help him prepare incredible Valentine's Day meals! Enjoy a 3-course meal of an appetizer, entree, and dessert from Saturday, February 12, and Monday, February 14, 6 pm until 10 pm.
Valentine's Dinner and Wine Pairing Class
The best classes are the ones where you get to eat and drink your work. Treat your date to a class in Salt Lake Culinary Education on February 12 and enjoy a four-course dinner and cooking demonstration. Vine Lore sommelier educates participants about the best wine pairings. The meal includes a butternut squash bisque with crème fraiche, pan-seared crab cake with roasted red pepper remoulade, and filet of beef with sweet potato puree and heirloom carrots. Enjoy a decadent dessert of dark chocolate pots de creme with orange and vanilla whipped cream. Each course is paired with wine. 
[Valentine's Dinner And Wine Pairing Class | Salt Lake Culinary Education]
Scripts & Sips
Scripts and Sips is a great way to celebrate Valentine's Day with your significant other or to celebrate Galentine's Day with your friends. The script half of this event will have you practicing your fancy lettering. The sip side means you'll be enjoying wine or a cocktail while you do it. This instructional event takes place on Thursday, February 10 at the Utah Museum of Contemporary Art. All supplies are provided for the workshop which is led by Hayley Barry in the education space of the museum from 6:30 to 8 pm.
Dinner and a Movie Night
Dinner and a movie are a sure win on Valentine's Day. That's why the Larry H. Miller Megaplex Theatres at The Gateway is offering a movie date night on February 14. Enjoy dinner and a dessert plus popcorn, drinks, and a bit of chocolate to make the evening extra sweet. Before check-in begins at 5:45 pm check out the many great shops at The Gateway.
[Megaplex Theatres at the Gateway]
Do An Activity
Salsa With Your Sweetheart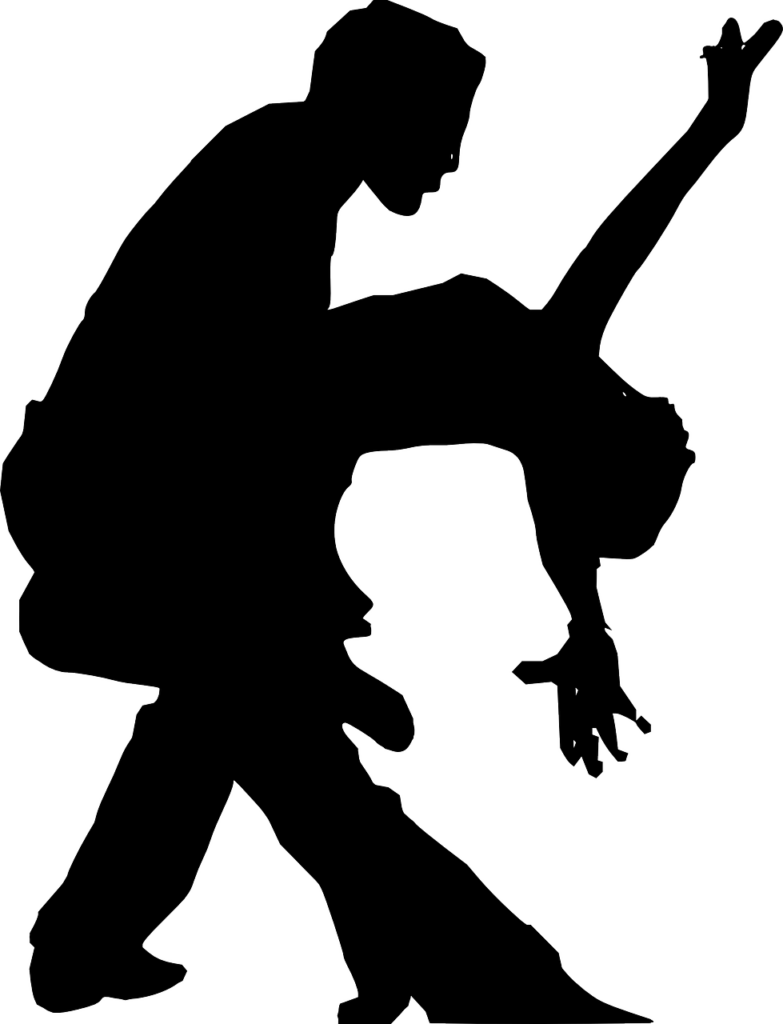 There's no better way to celebrate Valentine's Day than to dance the night away to some thrilling Latin beats. Couples who converge on DF Dance Studios on this lover's weekend this year can do just that. The Red & Black Valentine's Ball on Friday, February 11 is open to singles and couples and features a midnight dance performance. Saturday is the Sweethearts Couples dance where you'll learn how to rumba, foxtrot, and cha-cha. On Valentines Day, Monday, 2/14 couples can take a 40-minute class plus 20 minutes of guided instruction.
A Romantic Night at Grand America
Spend a luxurious night of romantic splendor at the Grand America Hotel in Salt Lake City. The hotel's Valentine's packages include rooms and suites that allow couples to pamper themselves with sumptuous meals and spa services that include massages and facials. They also offer marriage seminars on February 13 and 14. Visit the hotel's Garden Cafe for a special 'Prix Fixe Menu' for couples. Choose from two packages, the Love is Grand for $229 and the Hold Me Tight for $549 and get breakfast and lunch at the Garden Cafe in addition to a half-day marriage seminar and complimentary access to The Grand Spa.
Enjoy the Ballet
If you need some romantic inspiration then a live dance performance is a great way to get it. That is especially true with the passionate Romeo and Juliet ballet choreographed by Michael Smuin. It's a sweeping dance performance that retains all of the drama, anguish and even the humor of Shakespeare's original work. Get caught up in the story of these two young lovers caught in the middle of a deadly family feud. Of course, you and your date will have a better outcome, but you'll leave this performance energized and inspired.
Evening performances are offered by the Capitol Theater on Friday, 2/11 with an evening and a matinee performance on Saturday, 2/12.
[Romeo and Juliet: Ballet West]
Salt Lake City Cupid's Chase 5k
Love can be tiring and that's why you need to get in shape to keep up with an active partner. The Cupid's Chase is a great way to do that. Get running on Saturday, February 12 this year with a 5k event. It's not about speed, so don't worry if you're not the fastest. The Chase is also open to walkers, baby strollers, and wheelchairs. Everyone is invited as people in 31 cities across nine states will be running with you and your partner to help raise money for people with disabilities through the Community Options, Inc. organization. If Cupid is chasing you, let him catch you with an arrow.
[Cupid's Chase | Community Options, Inc.]
Interactive Valentines Theatrical Event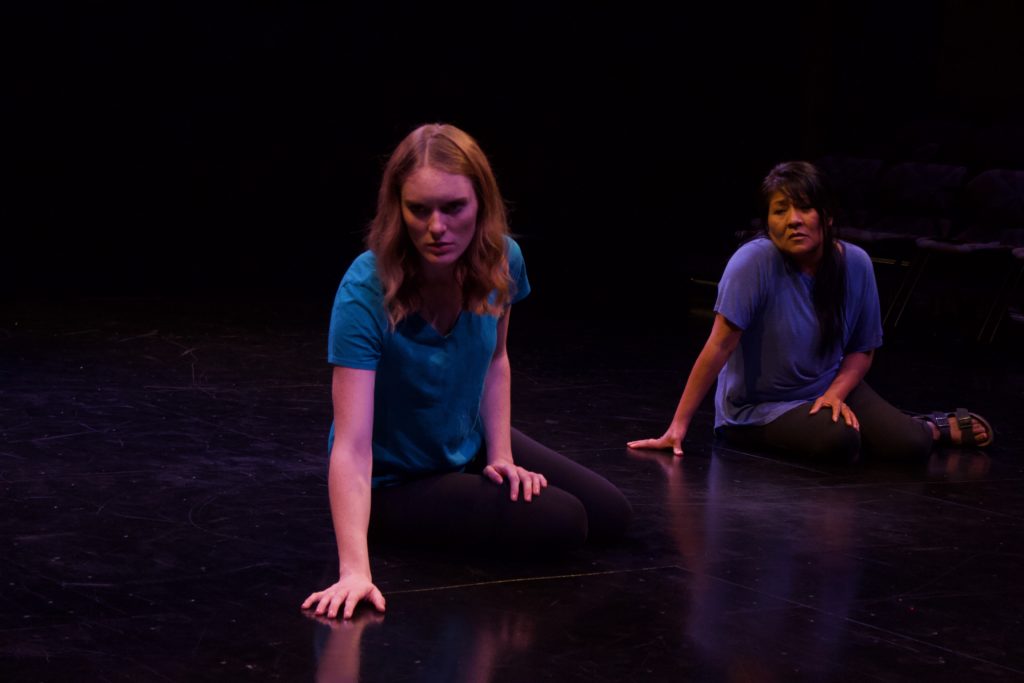 For an evening of romantic theater entertainment, visit the Scaffold Theatre for their production of Forever More! An Interactive Valentines Theatrical Extravaganza! With three performances, Feb 11, 12, and 14 at 7 pm, this event features song, dance, and romantic larks. It's zany and uproarious and a great way to take the pressure off of Valentine's date night.